JetBackup is a tool available in your cPanel which provides a powerful set of backup and recovery solutions.
We backup accounts on Sundays, Tuesdays, Thursdays and Saturdays with one backup retained (new backup overwrites the current one).
You can always utilize standard cPanel functionality to manage backups. But we offer you to purchase Site Backup addon from your Client Area.
Having this addon enabled, you will have the access to backups (via cPanel) generated by us and will be able to restore your files at any point of time.
How to Backup Your Site using JetBackup?
To take a backup of your site using JetBackup, you will first need to login to cPanel. Upon login, you will see the following section:



Now you can choose which backup to download. You can download your cronjobs, emails, databases, and so on.
For example, you can use this feature to restore or download backups of your Databases: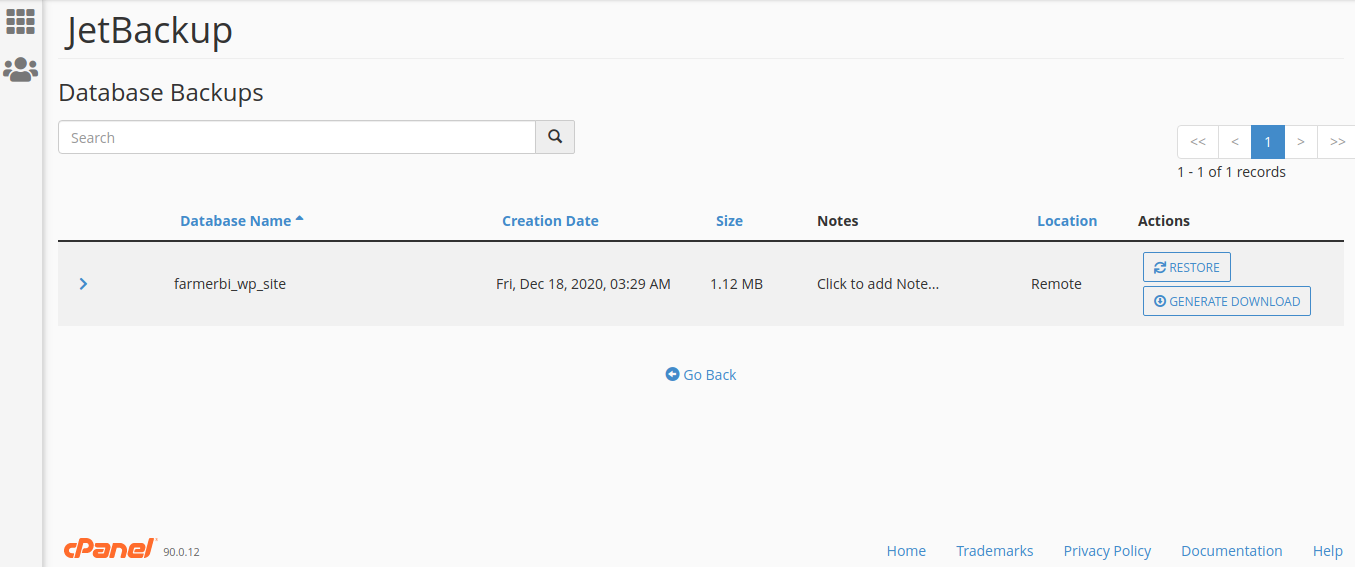 You can always restore or download Full Account Backups:

choose the desired point and the backup to restore or download from. Once the full backup is initiated, you can view the progress from cPanel's dashboard > JetBackup > Queue.
More detailed information you may find at official documentation.