A Close Look at Useful Hosting Addons
Here at Jolt, we offer helpful addons to ensure a pleasant and satisfying customer experience.
A Free Domain

Jolt, in cooperation with Namecheap.com as our domain registrar, provides free domain name registrations for our clients including these extensions.
We own free domains and will renew them without cost as long as the hosting account is active. However, if you want full control over a domain, you need to pay a one-time fee of £12/domain + VAT in order to redeem it.
WHMCS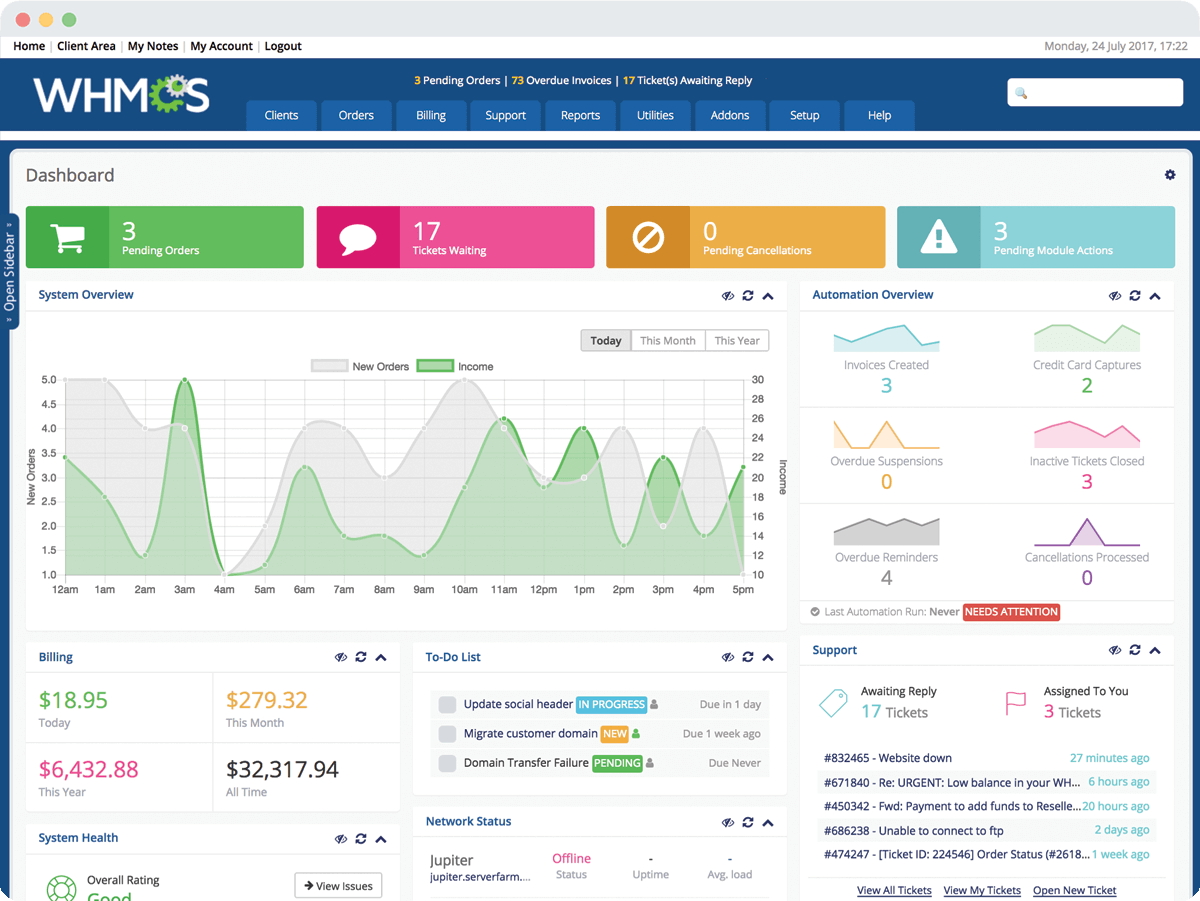 WHMCS is a one-stop hosting solution that handles client management, billing and support ticket requests. It also enables hosting resellers to automate other essential processes which include account suspension or termination and invoice generation.
Other benefits of using WHMCS:
Automatic creation of order and billing profiles
Automatic or manual (after verification) creation of accounts
Domain registration component which enables registration of domains without having to login to a domain control panel
You can find more information and support documentation about WHMCS on the WHMCS website.
Note: Jolt only offers WHMCS license; we do not provide any kind of WHMCS support. For any issues or concerns, please visit the WHMCS helpdesk: https://www.whmcs.com/members/submitticket.php?step=2&deptid=13.
Jolt has a WHMCS installation guide which also comprises basic instructions for configuring the billing software. You can also install WHMCS through the Softaculous Autoinstaller.
R1Soft Backup – only available on cPanel-based servers
You can learn more about this service by reading our article.
SSL Certificates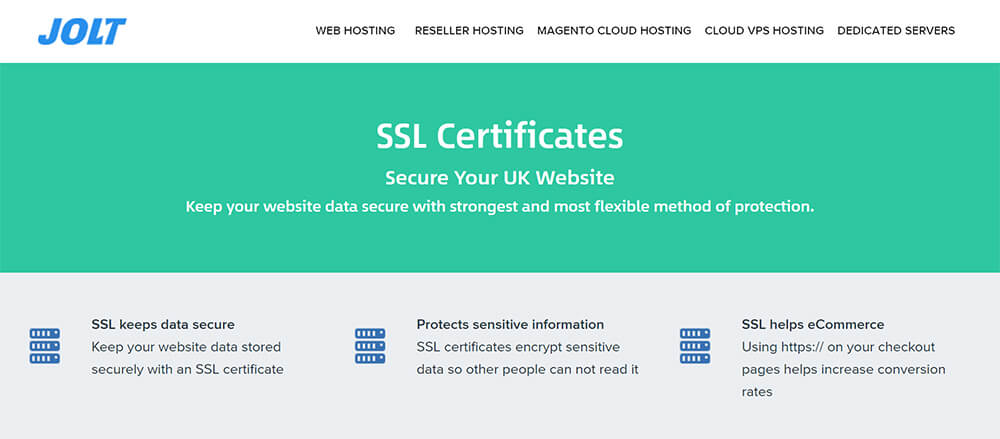 Jolt offers a wide range of Comodo SSL Certificates. For more information and to order the service from us, please visit our website: Jolt SSL Certificates or the Client Area.