Pros and Cons of Shared Hosting
Shared hosting is one of the most popular hosting options. Before committing to a plan, it's important to know the advantages and disadvantages of this hosting environment.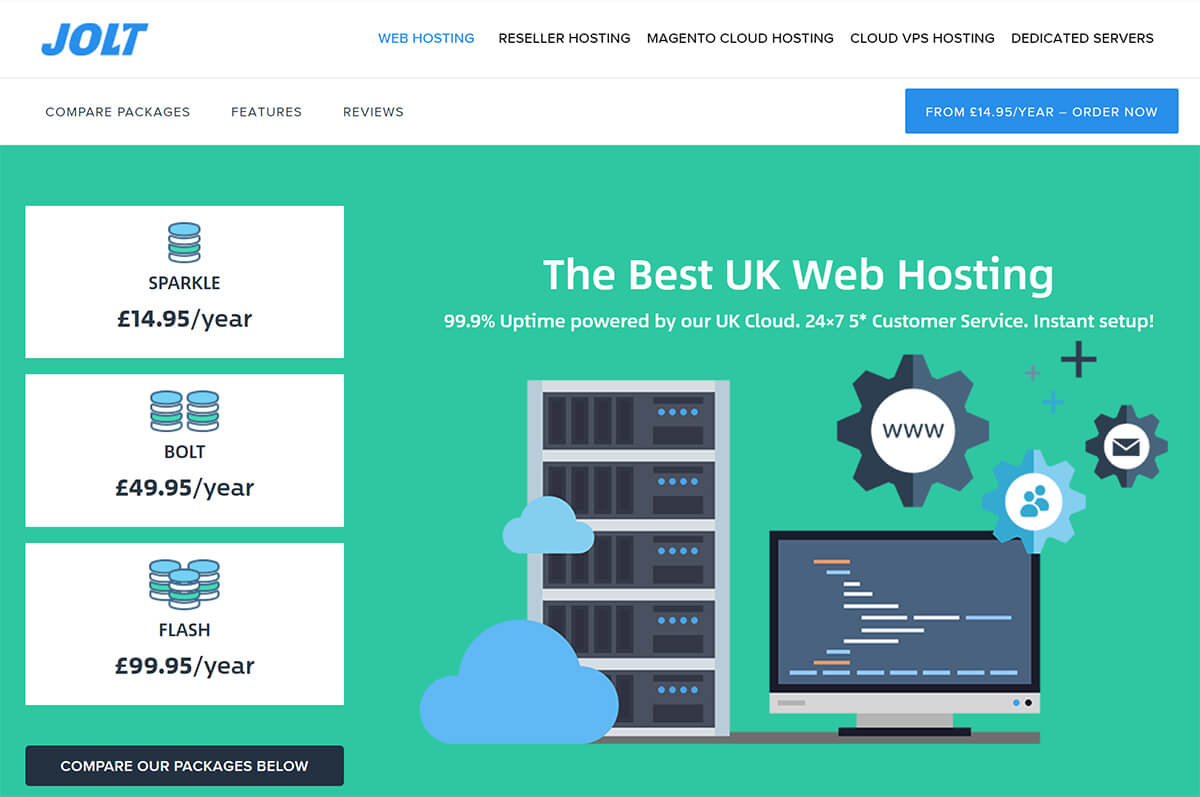 Shared hosting users share resources in one physical server. This platform gets a limited number of services which include (but are not limited to) the following:
File Transfer Protocol (FTP) accounts
Disk space
Databases
Traffic
Email accounts
Looking at these services will help you decide whether to choose this hosting option. It has advantages and disadvantages that you must review carefully.
Positive Side
Cost

Shared hosting is the cheapest form of web hosting because of the common resources. There are usually 3,000 accounts for each server. This platform is more lucrative for hosting providers compared to Dedicated or Virtual Private Servers (VPS). Many shared hosting users are amateurs with little or no traffic and do not consume any system resources.

Shared hosting suits small websites that run Drupal, Joomla, or WordPress Content Management Systems (CMS) with a maximum of 5,000 daily visitors. Any consumers who exceed other users will get an advice from the web host to upgrade to either Dedicated or VPS. The hosting company has the prerogative to shut down anyone who fails to follow this policy. Read the Terms of Service carefully before signing up for this plan. If you sign up, select the longest promo period (usually minimum of three years) for the maximum value.

Ease of Use

Convenience is a plus. It combines affordable price and accessibility. It is the concept of shared hosting. Users do not need technical expertise regarding website hosting. Knowledge of databases and Hypertext Preprocessor (PHP) is not necessary as well. Businesses do not need an IT expert to manage the hosting function. Your provider takes care of all tasks like server security and monitoring.

You can install software like WordPress, online shop, or a forum with one click through Softaculous commercial script library or Fantastico cPanel auto-installer. Majority of web hosts use these tools. These properties make shared hosting appropriate for small enterprises that need websites. You have access to multiple resources on a collective platform. Thus, an upgrade may not be required even for online entrepreneurs.

Adequate Bandwidth and Disk Space

These two elements remain crucial to web hosting. It comes down to efficiency. Bandwidth assists business owners in operating their commerce effectively. With shared hosting, you acquire enough bandwidth to add resources to your website.

Adaptability

Shared servers provide numerous resources. The variety gives users plenty of flexibility. However, you cannot install the Git control system for tracking files, NoSQL database for file storage and retrieval, and Nodejs (JavaScript) for executing the JS script code outside the browser. These are not popular and hard to lock down. Users need to shop for their exact requirements.

Server Administration – The shared hosting service handles admin tasks. Hosts are primarily responsible for hardware administration and maintenance.
Installation – Shared hosting does not give users any headaches when it comes to installation. You do not configure the server. This is the job of your host. Setting up, monitoring (uptime and safety of server), and upgrading of software comprise the principal work of hosting firms. The user's role is to add domains, manage the control panel, and various tools.
Negative Side
Of course, users must consider the shortcomings of shared hosting. You should review each one prudently.
Shared Resources

Hundreds of users split available resources. Your site is just one of them. In other words, you compete for these properties or assets. Sooner or later, your website experiences glitches in traffic or other issues. When these happen, your site is affected and eventually slows down. The cheap cost comes with an extra cost. Your business can start losing prospective clients. It becomes necessary to opt for VPS or dedicated server once your business attains popularity. This turns out as a tradeoff for faster access as well as stability.
Server and Bandwidth

Users get less of these resources compared to the dedicated server. The reason is sites and domains are hosted on a single server with other accounts. Migration to dedicated servers will generate quicker access and steadier performance. Otherwise, your website's functions are altered. Besides, you cannot choose neighbors in this kind of environment. You must consider the factor of downtime risk as well. This is important even if the hosting provider monitors the shared server and prevents websites from using up too many resources. Shift to a dedicated host if you want to avoid these problems.
Security

Shared servers lack security features. Users cannot install their preferred software such as the server-side anti-virus protection. You can only implement changes to your email accounts and blog sites. Your site faces threats if one or several users run scripts even if these are not malicious. There are many cases involving hackers pilfering information stored for certain websites on these servers. Server-sidescripting refers to the technique in web development which employs scripts on a webserver. It produces customised responses for each user's request to the website. The option is for that server to deliver static web pages.
Inadequate Customisation – Shared hosting firms provide you enough environment to install WordPress or other popular CMS platforms like Joomla, Mod X, and Drupal. Yet, these have default configuration and frequently do not allow changes to system files to modify your hosting account's performance. On the other hand, you'll gain absolute control with other platforms.
Terms of Service – Web hosts offer stringent terms of service. Renewal comes at full price right after the promo period ends. You may use shared hosting only for site-related storage of files. Users that begin to obtain substantial traffic are deactivated automatically. At the same time, websites targeted by Denial-of-Service (DDoS) or other forms of attacks will get turned off as well.

For some web hosts, unlimited is pure hype.; too much use of bandwidth or hard drive space can result in automatic termination.
Shortage of Admin Access -The pitfall of having the option for a shared hosting service is restricted access when you need to perform admin tasks. For instance, if you want to utilise software different from the hosting provider's customary support, you may not be able to accomplish this function. Insufficient root access might affect your capability to perform some tasks.
Performance Issues – Shared server users encounter performance problems. This transpires because you have no knowledge of what goes on the same server. Unscrupulous web hosting companies normally stuff users in one server to make full use of revenues and profits. The overloaded hardware can suffer performance hitches that impact the site's speed and availability.
File Permission – File permission settings configured improperly do not permit other users of the server to access any of your files. In short, that scenario turns out as a negative factor. You are not aware of security measures in place. It gives hackers easy access once another client's account becomes compromised.
Who Maintains the Advantage?
Everything depends on the user. Some prefer shared hosting. Others choose dedicated servers. But, the essential factors remain.
Performance
Security
Customisation
Price
Convenience
In Retrospect
With regards to hosting of websites, one can clearly perceive the pros and cons of each option. Here's the score: The dedicated server has the definite advantage in terms of execution or operation and security. Shared hosting has the edge when it comes to suitability and price.
What is the bottom line? The user should make the choice. The verdict is anchored on needs and wants. For a WordPress blog or e-Commerce shop, it is not advisable to upgrade to a dedicated server straight away. The cost may not be worth it. However, websites that receive numerous visitors daily, or large online stores, require an engine for smooth and continuous operations. Once again, it is up to you in choosing the platform. Decide on the investment of purchasing a dedicated server or economy of shared hosting. Get one that you need not only today but for the future as well.
Shared hosting is an ideal system for a startup business to instantly create simple online presence. If you do not have enough time or funds, shared hosting may be the best way of getting started. Before choosing a package, spend time to examine your candidates for hosting. Do your homework.
Read independent online reviews and client testimonials.
Review offers and quotes of web hosts.
Try to obtain referrals from trusted persons like business partners, relatives, and colleagues.
Check out the credentials and websites of the hosting provider.
Check out a list of various shared hosting services.
Study features and offerings carefully.
There are many shared web hosts in different parts of the world including the United Kingdom. Use your discretion in making the selection process. Bear in mind it is the success of your business at stake.