Linux vs. Windows Shared Hosting: What's the Difference?
Which one will you use? Is it Linux or Windows? Hosting providers say it all depends on the Operating System (OS) which affects the server's performance.
In making a comparison between the two kinds of platforms, the choice is shaped by projected use for servers. Linux leads as far as the x86 servers are concerned. Shipments for Windows units have also gone up. In 2017, UNIX servers accounted for over 66% of servers, Linux got more than 55%, and Windows had approximately 35%.
The preference for server OS is crucial. Certain apps are produced for specific Operating Systems like cPanel which can only run on Linux. In short, you must choose an OS that is compatible with your server. Linux provides more options for customization which is ideal for systems administrators and developers. Each Operating System behaves in a different way. Choosing one that suits your needs provides you with a customized experience.
Hosting with Linux
The most noticeable difference between the two types of hosting is the user interface. Functions and syntax found in Linux are not like Windows where users click on different menus. With Linux, you can select from a variety of Graphical User Interfaces (GUIs). Opt for Windows if you want interaction with the Operating System rather than go through cPanel in installing and updating software and databases as well as managing email servers. Such concern becomes less complicated if you use Linux. However, it is necessary to first learn the configuration of software through the command line.
Most server administrators say Linux is more stable compared to Windows servers. Rebooting is seldom needed. Besides, you can accomplish changes in configuration without having to restart. Windows servers usually become erratic once tasked to run with several web and file servers as well as databases. The issue gets worse if more apps and tasks are added. Linux servers represent the best option for website owners who need close to 100% uptime.
Linux is also reliable in terms of security. Take the case of recent BitLocker hacks which were made all over the world. Almost all the attacks targeted Windows OS. Its control of the desktop computer market made Windows a primary target of hackers. BitLocker refers to the full-disk encryption feature (Windows Vista) meant to safeguard data by encrypting whole volumes.
UNIX's features in rights management is among the top strengths of Linux servers. It limits access to the OS core allowing only the root users or administrators to change some apps and directories. Any root user gets unrestricted visibility to sever files and reduces the probability of complication through the hidden files frequently encountered by website owners dealing with malware on Windows apparatus.
Hosting via Windows
Windows has turned out as a household name. Set-up, along with configuration, is straightforward compared to Linux. The .Net framework is easier in terms of usage. This Microsoft software framework runs on MS Windows and includes a huge class library known as Framework Class Library or FCL. .Net offers language interoperability which means the languages can utilize codes written in other forms.
.Net framework programs execute in software instead of hardware environment. This is known as Common Language Routine (CLR), an app virtual machine providing services like memory management, security, and exception handling. This is why the framework was given the name, "managed code". FLR and CLR comprise the .Net platform.
Website Requirements
Some website owners will require just one domain with basic HTML and CSS under a cheap hosting plan. These users need small disk space and bandwidth. However, technical support and automation are essential because most of them are not familiar with the hosting process. Other users need a team of experts who will guide them in scaling up fast as demand for more resources increase. These clients must find out whether the hosts are capable of providing the needed support.
The secret here is to determine what you need exactly for your website. Allocate a budget. Identify the tools you plan to use and prepare questions for your provider. Knowing what you want earlier will help you save time, resources, and effort. It also prevents from frustrating your customers in the future.
Use of Disk Space, Domains, and Databases
Majority of site owners nowadays favor cPanel of Linux for the management of various domains. It is simple to use in managing disk space with a single host. The cPanel gives users flexibility in allocating more or less space based on needs and contract with the hosting company. MySQL, the open-source platform for database management, has become a global benchmark for developers. Other corporate organizations prefer MSSQL (developed by Microsoft) to develop their internal websites.
Many web hosts with adequate experience in Linux are in the position to guide you when it comes to administering multiple domains using cPanel. Sophisticated web applications such as Content Management System tools, wikis, bulletin boards, and micro blogs are deployed fast with MySQL using cPanel as administrative portal. Web developers are fond of this user-friendly and robust tool set complete with automatic updates.
Context is crucial to your OS and hosting options. Linux (cPanel) is arguably easier if you want to adopt the easiest and regular approach in working on external websites. Linux seems more appropriate for complicated sites that entail a mix of stability and adaptability. On the other hand, Windows is suitable if you have existing databases or Windows servers that require interaction.
Pricing Structure & Important Considerations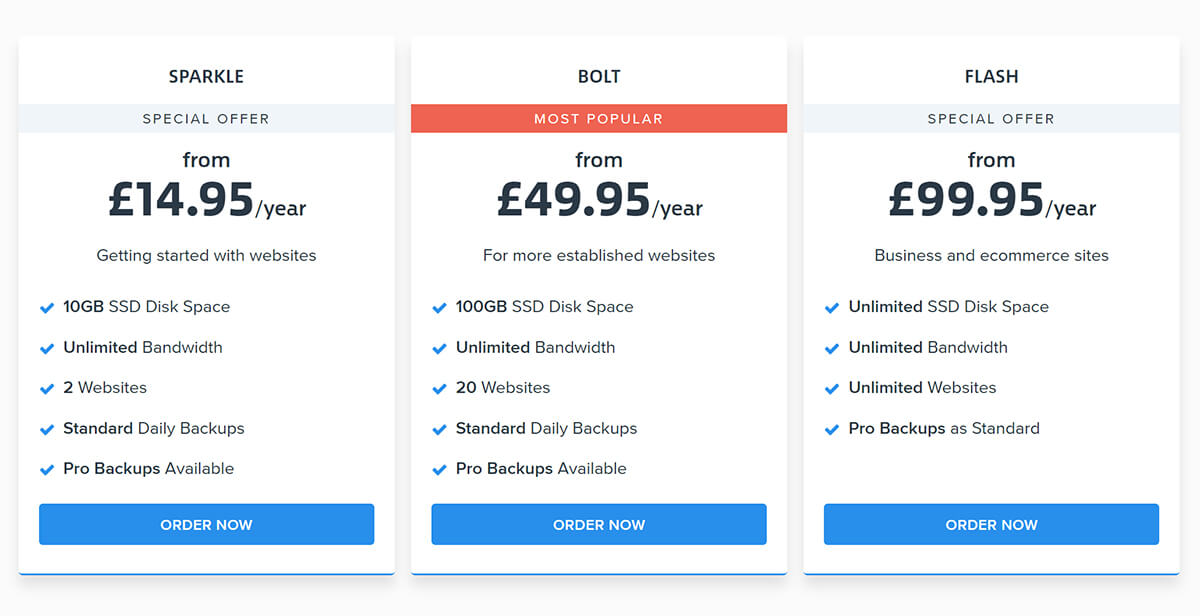 From the cost perspective, Linux is economical for the long-term since these servers run on the same hardware these were configured 10 years ago and more. In short, you do not need to upgrade often simply to accommodate new features which may not be necessary. Windows server administrators require upgrades of hardware and software licenses, so these do not come cheap either. Linux servers cost much lower than their Microsoft counterparts.
If you are looking for the efficient website host, consider the following points:
24/7 technical support for your electronic commerce site
Choice between shared hosting and dedicated server
Assistance from hosting provider if there is a need for upgrading to dedicated server or VPS
Automatic scaling for extra bandwidth and storage
Cloud computing
Hosting of multiple domains
Uptime Service Level Agreement (SLA)
Check your host's capabilities as well as features offered in each package. Do not hesitate to ask any questions and get all the information you need from them.
Jolt UK Hosting
Many hosting companies like Jolt Hosting UK provide cost-effective options for new website owners and operators. The software it uses is built on Cloud Linux, MySQL, and Apache. The file system makes use of Cage FS virtual filing platform. It ensures privacy of users in shared hosting environment.
Jolt also employs Secure File Transfer Protocol (SFTP) and SSH access for uploading of files. Developers can choose from PHP versions 4 to 7, Perl, and Python. For hosting of business websites, it offers a package that has 100% uptime assurance, SSL certificate, instant setup, and full email. This provider has been supporting many enterprises in the UK that express satisfaction with the company's performance. The shared hosting environment has resource allocations like Virtual Private Server and Cloud.
Jolt's shared hosting services consist of remarkable features that users expect from the best website hosting. Said features include cPanel, MySQL, PHP, 1-click WordPress, and complete email services. The company offers a no questions asked 45-day money back warranty. In case you have another hosting account, Jolt can assist in transfers of accounts with minimum downtime and trouble. All customers have to do is sign up and request for account migration. The transfer will take 24 hours or less.
Final Thoughts
The key is to figure out the upsides and downsides of both Linux and Windows hosting. This is vital particularly if you want to configure your dedicated or virtual server. To recap, the Operating System impacts practically all aspects of server interaction. Avoid taking this concern lightly.
You may find out that experienced website owners will recommend Linux as the best option for your server. Perhaps, the main reason is the open-source platform (source code is available for inspection, modification, and enhancement). Linux is also easily customised and secure. However, it does not mean Windows servers do not have the capacity to compete. This trademark also has benefits like user-friendliness which is a big advantage for beginners.
This guide was prepared by JOLT Hosting UK, one of the most reliable cloud web hosts in the United Kingdom with website at http://www.jolt.co.uk/.